How to Make a Yearbook with Google Drive
Anyone with a Google account can access and edit Google Drive documents in real time. Print templates in Google Docs are typically created using Google Slides due to it's toolset, however you can use the Document type as well.
Step 1. Find the File you Want to Share
Go into your Google Drive and select the file you wish to share by clicking on it. Click the share button in the top right tool bar or right click the file and click Share.

Step 2. Choose who to share and what permissions they will have.
After you share your document, you can work on that file at the same time as others. You can also just share documents for comments and editing. Colored Flags will show you exactly the names of who is also editing.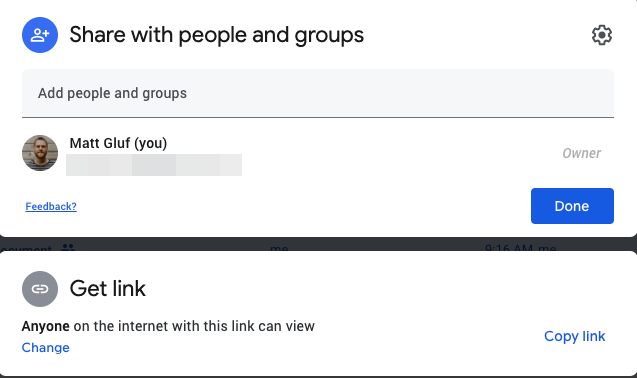 Step 3. Collaborate
You can now edit the document with as many people as needed in real time.
Official Documentation