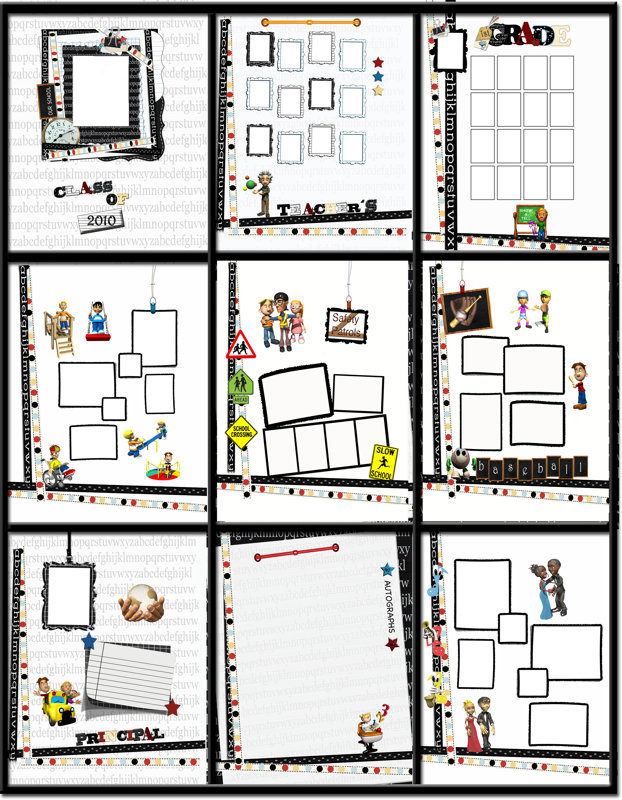 Yearbook School Days Template
By Blue Angels,

Cost per unit +$3.50
When using any number of these template pages in your project, this fixed cost will be added to each copy purchased.

Yearbook templates from pre-k to 8th grade, including VPK-4. Also included is an additional no grade template for other grades or day care etc. as needed. for teacher's, staff, autographs, safety patrols, band, art club, chess club, recess, graduation, sponsors, sports (baseball, football, soccer...), field day, dances, fund raiser, and many more.. 35+ pages. Special request for page design or inclusion welcomed. I will gladly design and add additional pages your school may need. Blank space for front page year to be entered.